STEP 1
---
Run the software after downloading it in your system.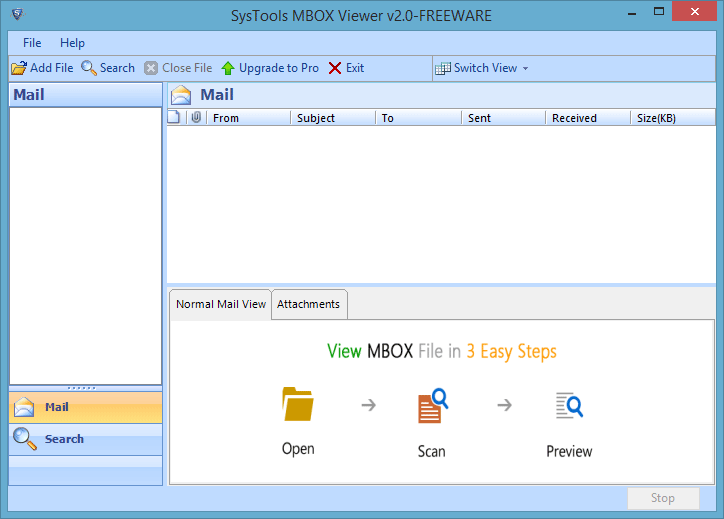 STEP 2
---
Click on Add File option when the first screen is displayed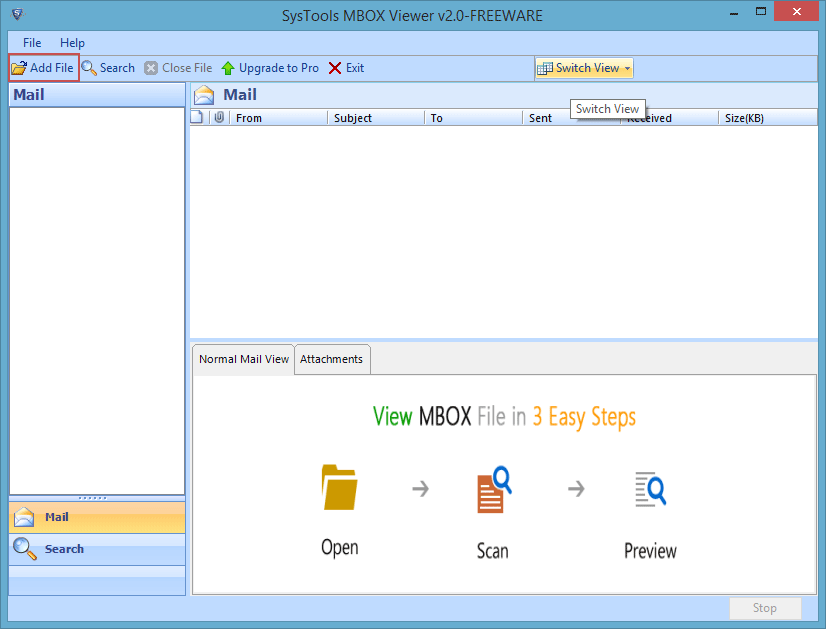 STEP 3
---
Give the file path for the required file to be viewed.

STEP 4
---
Select the required MBOX file from your local drive which you want to view. Then click on Open.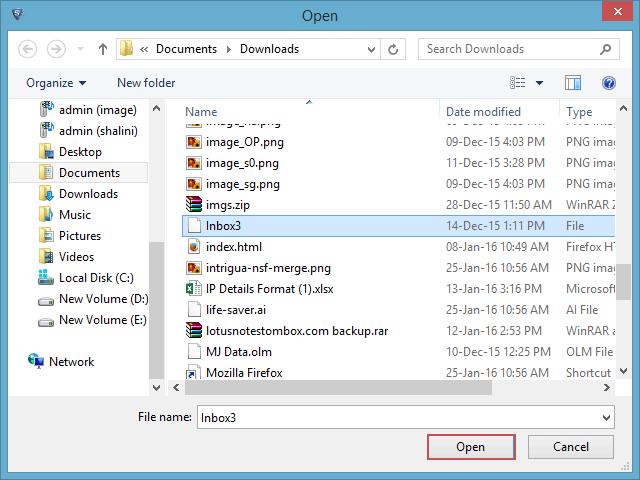 STEP 5
---
Click on Process after giving the file path.

STEP 6
---
Select the Folder from the list which will dispay the email in "Normal Mail View" section of the window.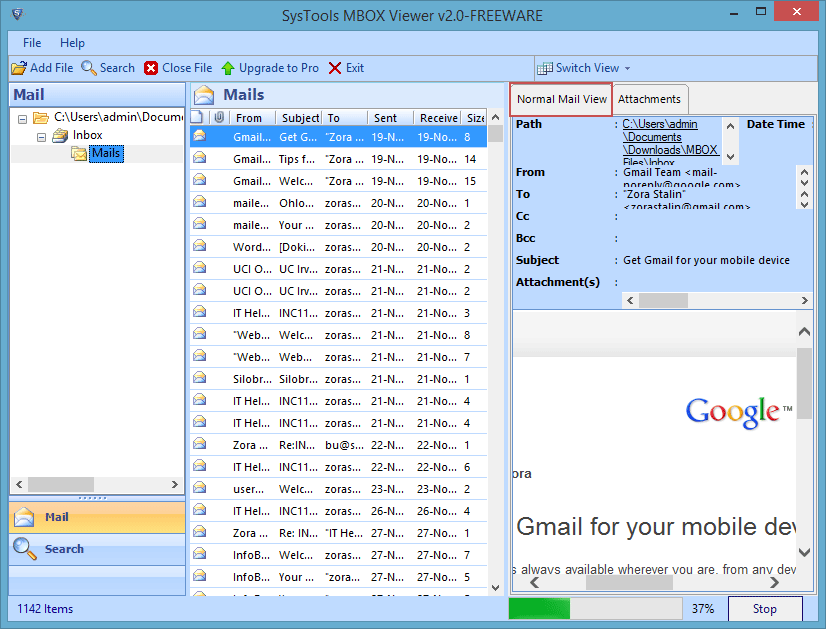 STEP 7
---
The attachment of the selected email can be seen in the "Attachments".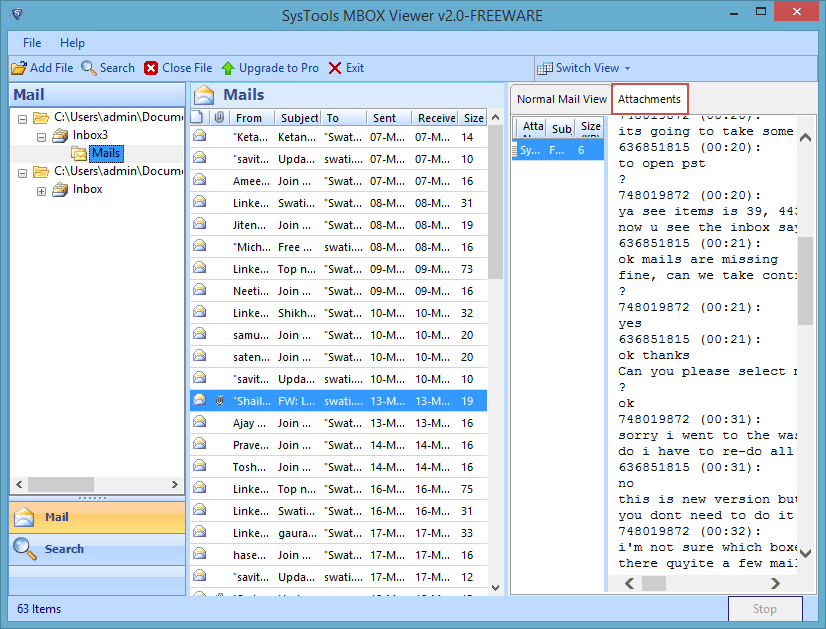 STEP 8
---
When you close the software, it asks the below message. Click on Yes button to close.