STEP 1
---
Go to Start Menu » Programs » Select MBOX Converter. Press the "Add File" button to load an MBOX file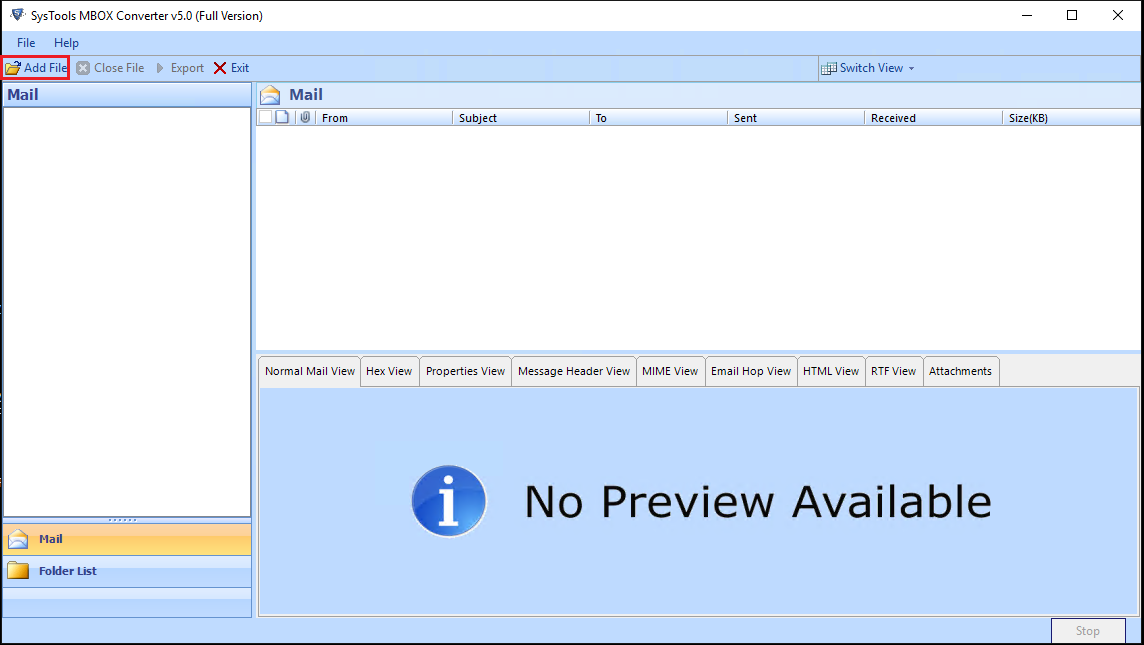 STEP 2
---
You will get several email clients, select required email program or choose "MBOX Files" function and click on Next button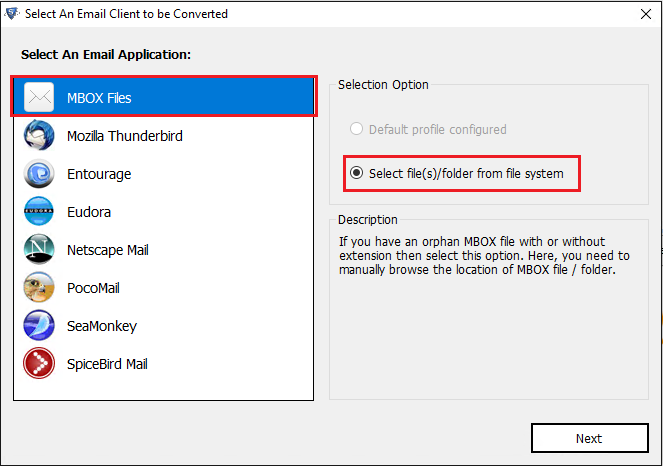 STEP 3
---
Click on the Browse button, you wil get another window on clicking on the process button..

STEP 4
---
Select the required MBOX file from your local drive and click on "Open" button.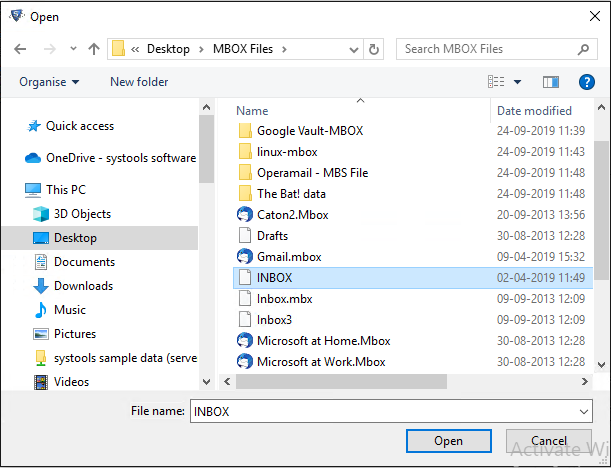 STEP 5
---
To select a folder containing multiple MBOX files, check "Use Folder Mode" and click on Process Button.

STEP 6
---
Select a folder from your machine where MBOX files are available and click on OK button.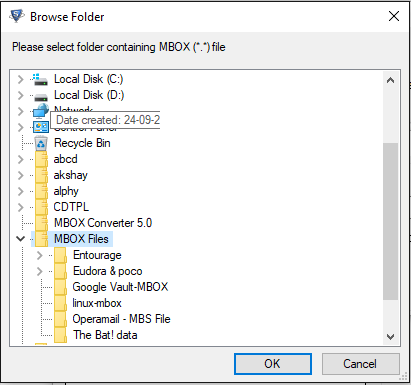 STEP 7
---
The Tool starts scanning all MBOX files, stored on selected folder as shown on screen. Click on Stop button to Pause the scan process (if required).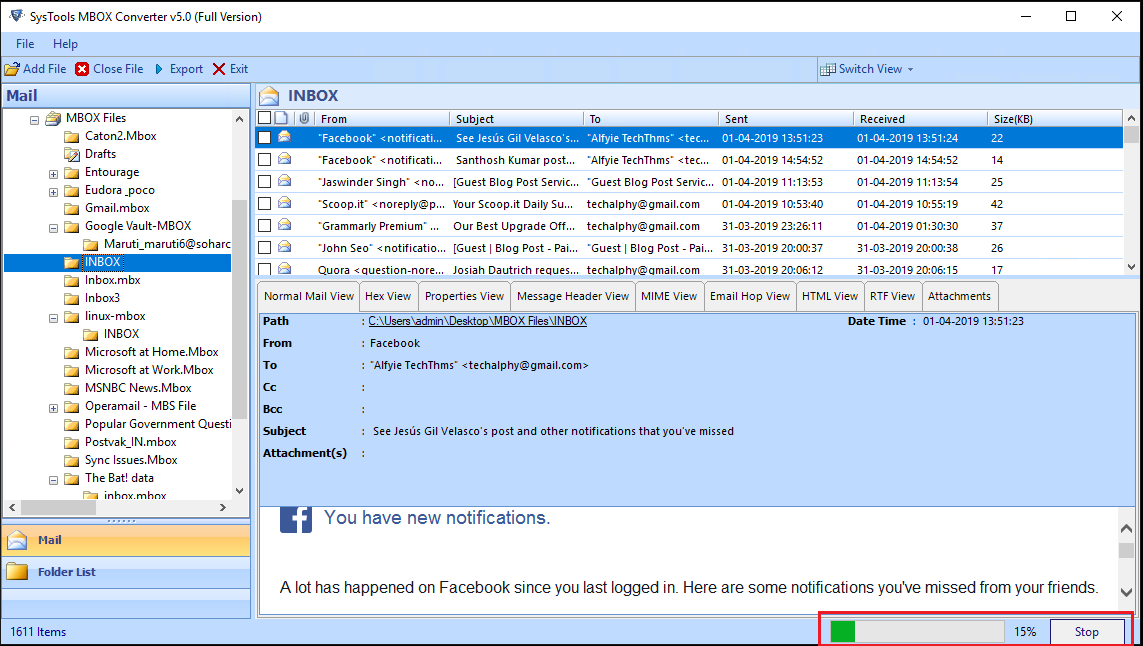 STEP 8
---
After scanning, the software generates a preview of entire emails. Click on "Normal Mail View" tab to read the email body.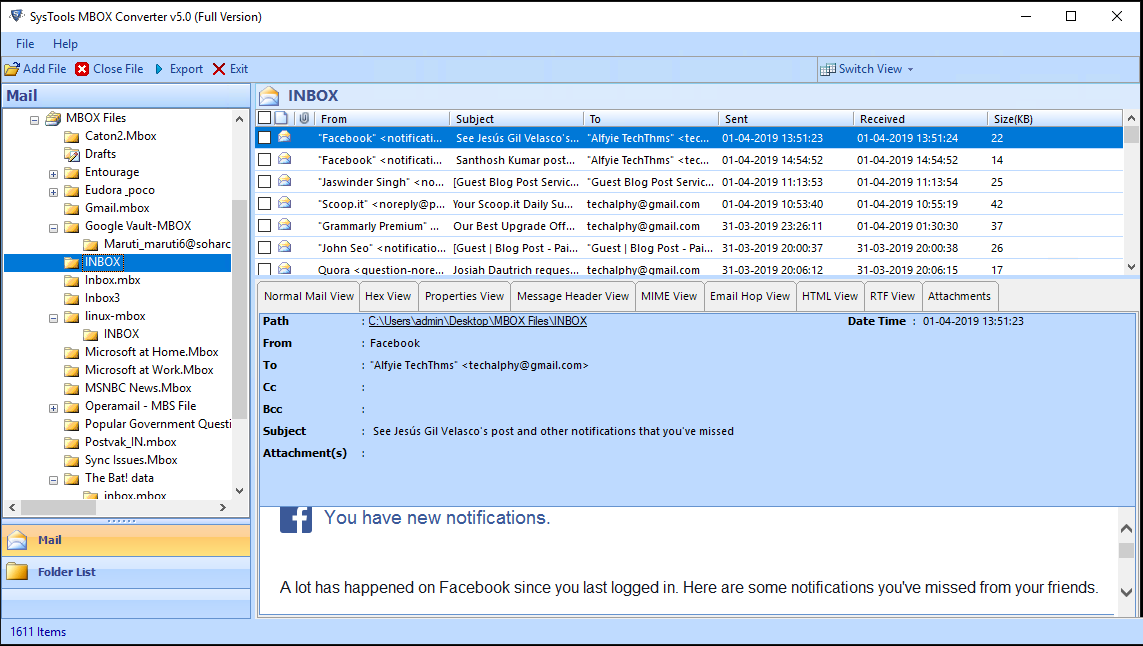 STEP 9
---
You can switch the view mode (Horizontal or Vertical ) of the emails. Click on the Export button.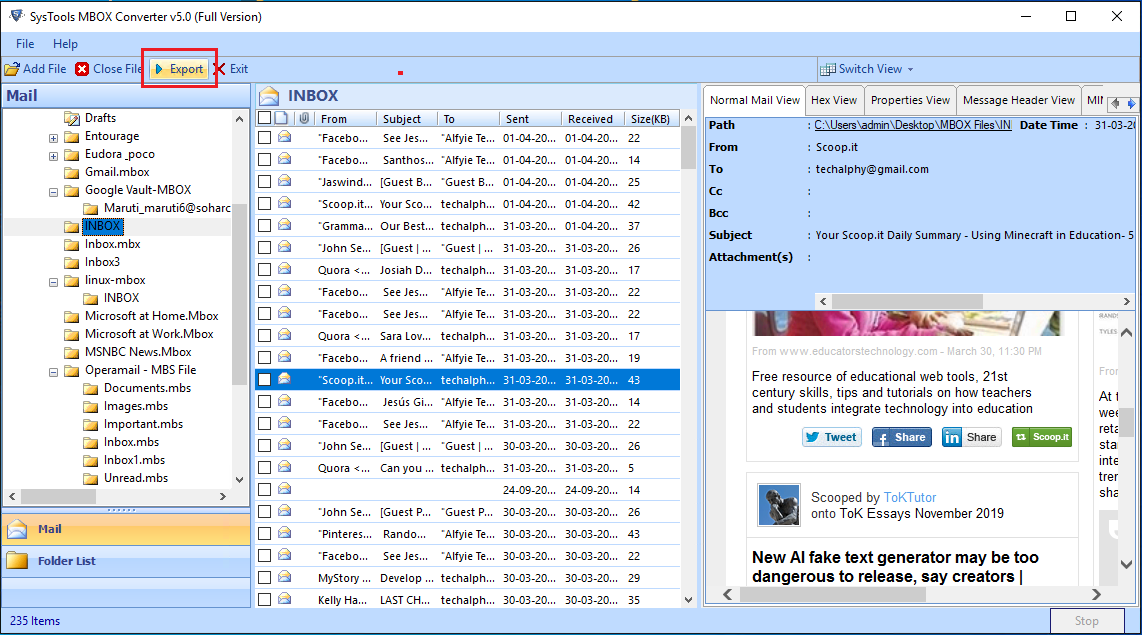 STEP 10
---
After hitting on "Export" option: Three options will appear on the screen, select preferred one
After selection of preferred option you can select the "Naming Convention" option, for better data management purpose.
Click on "Browse" option to Save MBOX file in a selected destination location.
You can also split resulting PST file in selected sizes (up to 100 GB)
Finally click on "Export" Button to start the Conversion process.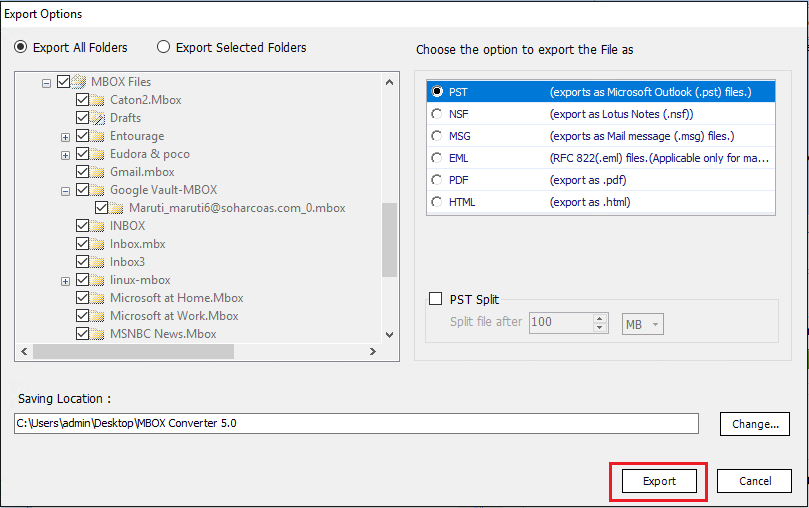 STEP 11
---
Once the export process gets started, you can see the conversion status as displayed in the image below.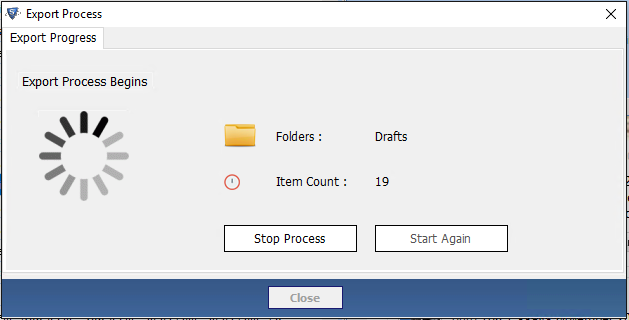 STEP 12
---
A confirmation message "Export process completed successfully" will pop-up on the screen after the conversion process.

STEP 13
---
Click on "Open Location" to find out the converted PST files.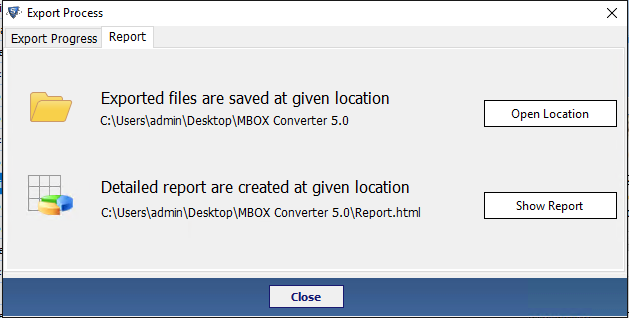 STEP 14
---
After clicking on "Open Location" button you will automatically moved to the folder where converted PST file are stored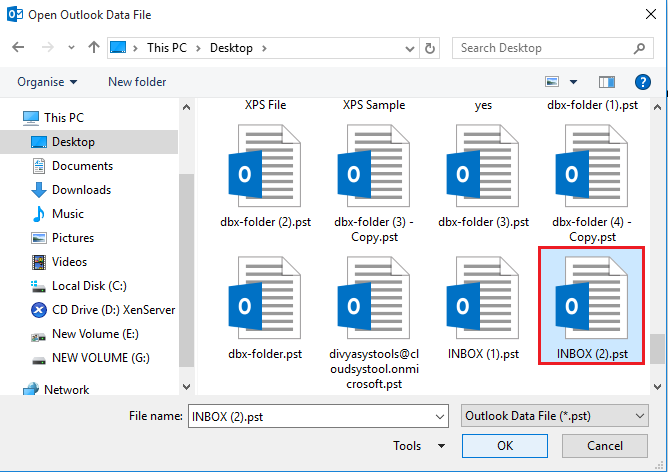 STEP 15
---
You can view detailed report by clicking on "Show Report" button.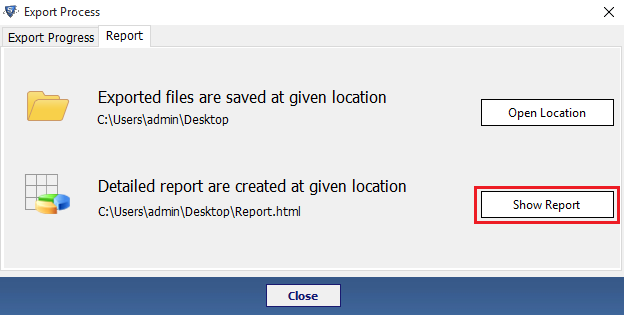 STEP 16
---
In the export report, you can analyze source file name, success count & fail count