STEP 1
---
Install the software and then Go to Start Menu » Programs » Select MBOX Viewer Pro to launch the software.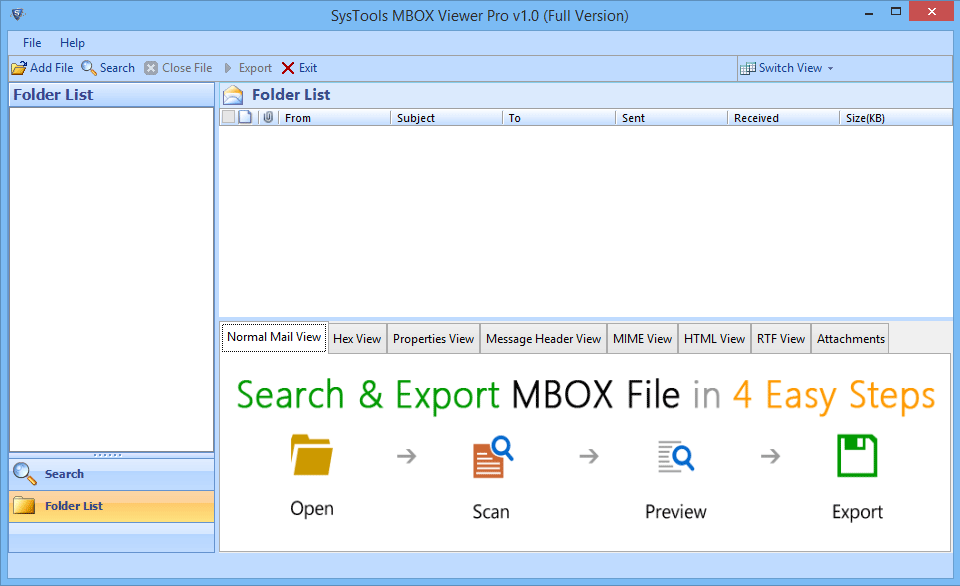 STEP 2
---
Add MBOX file by clicking "Add file" option. Select File Option and click on Browse.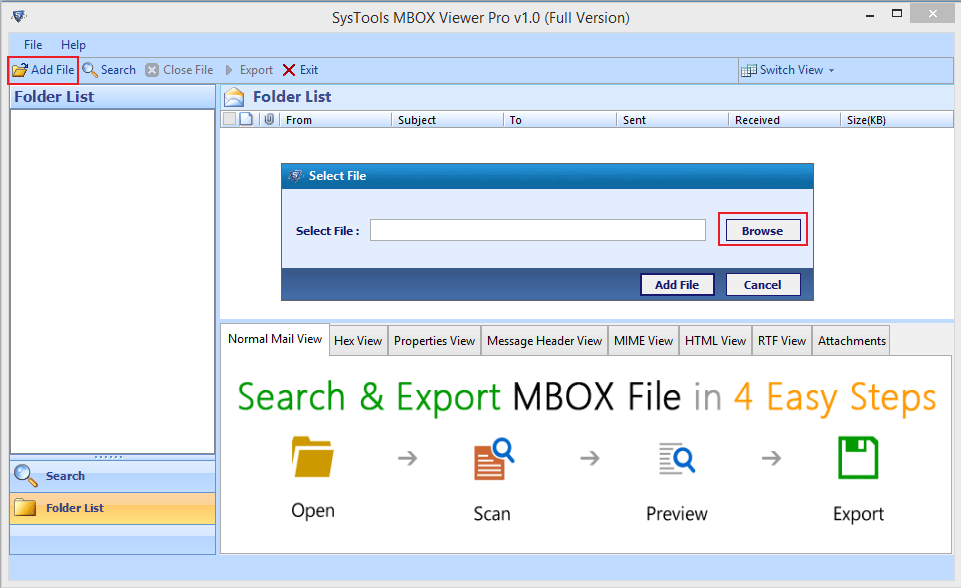 STEP 3
---
Click on Open Button and Select the required MBOX file from the local drive.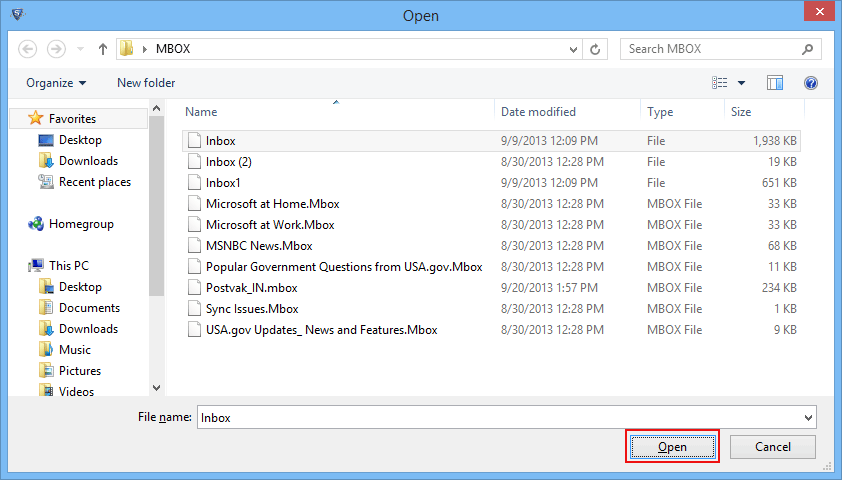 STEP 4
---
After Adding the file, Scanning process gets initiated with proper details such as; file location, size and time stamp.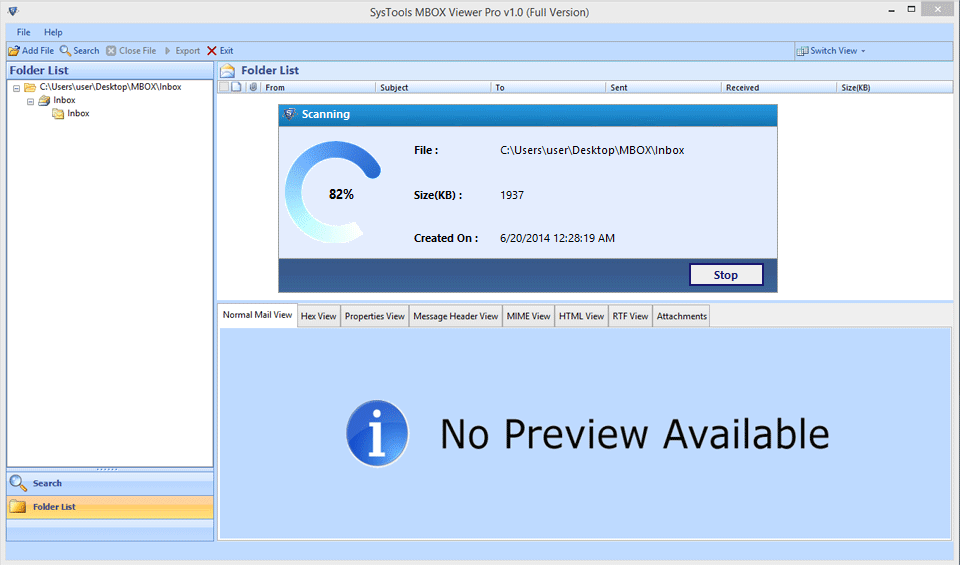 STEP 5
---
Click OK to proceed further when the scanning is done.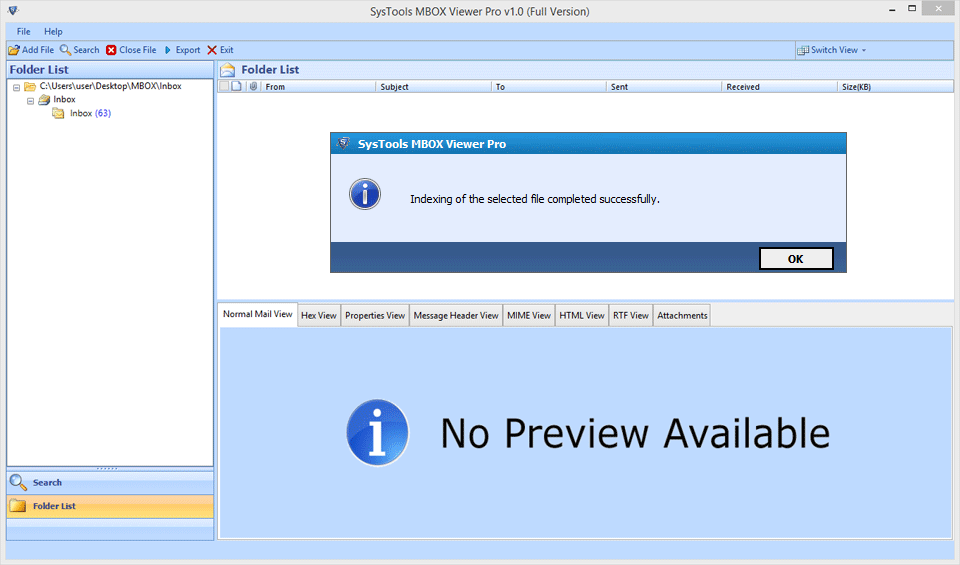 STEP 6
---
Choose either the Horizontal or Vertical view for viewing the loaded emails. The emails can be viewed in Multiple Views.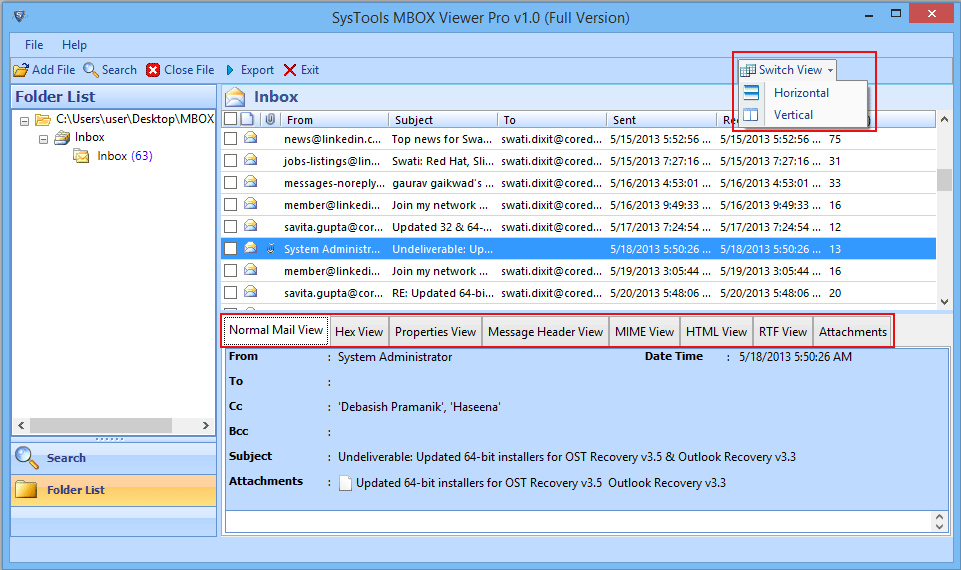 STEP 7
---
Normal mail View shows the emails in usual mail format.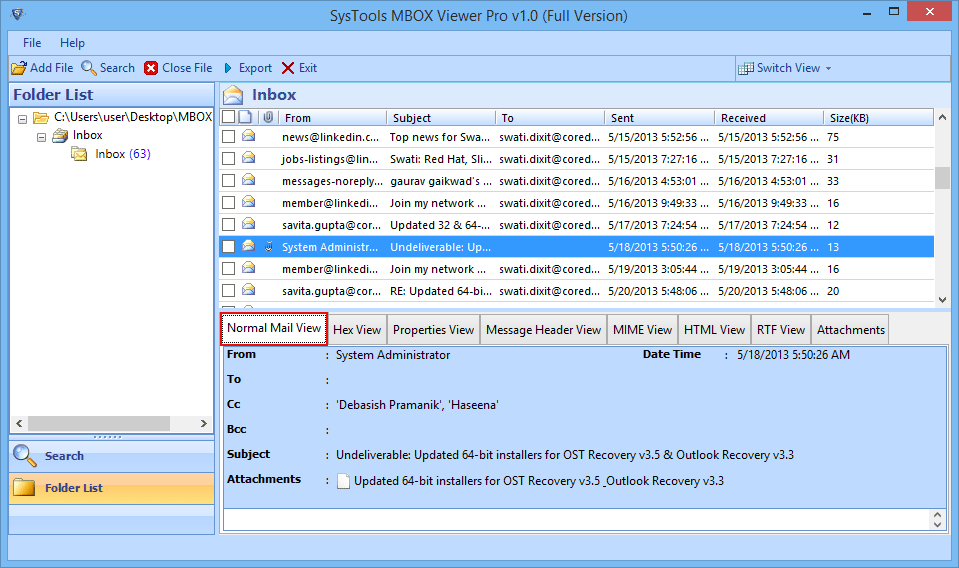 STEP 8
---
Attachments View shows the attachments of the emails separately.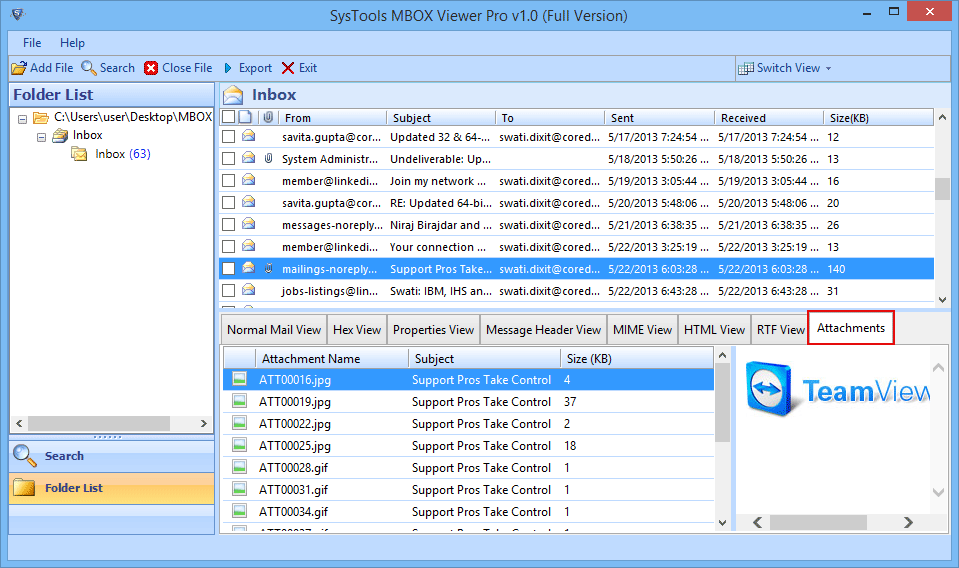 STEP 9
---
Various parameters such as Message Subject, To, From, Body etc. is used to find the specific email with single or multiple MBOX file.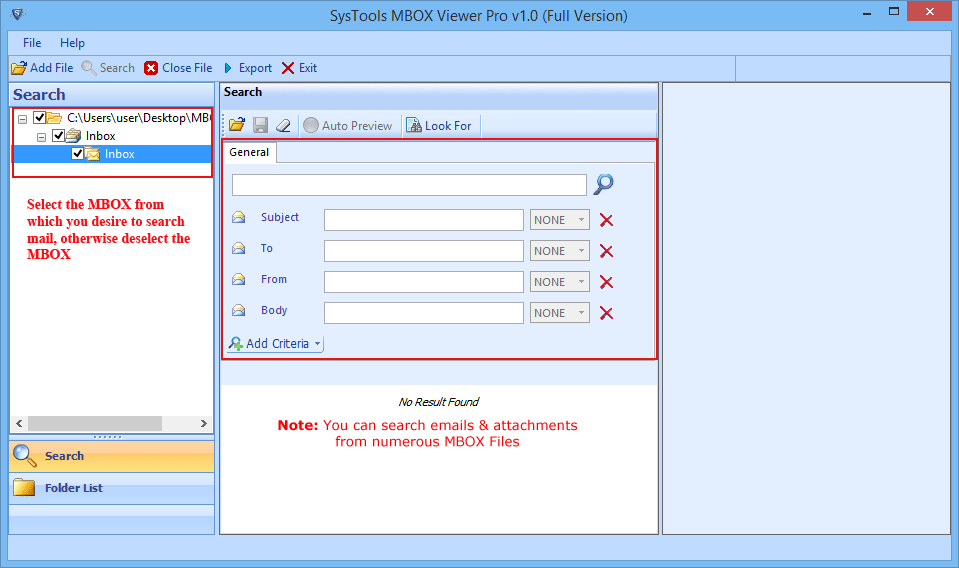 STEP 10
---
Choose Multiple filter to enhance the search of the particular email.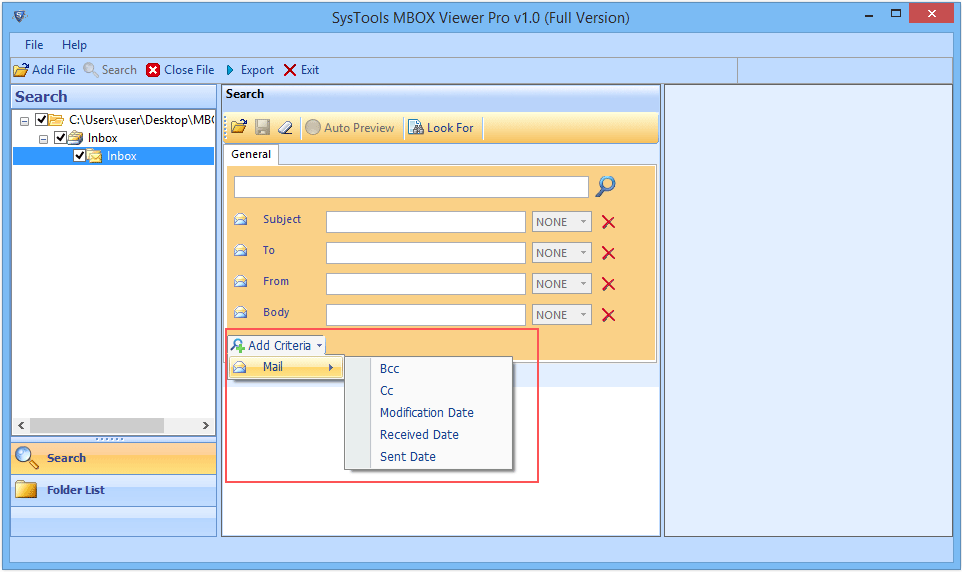 STEP 11
---
Use advanced logical operators to define your search query, i.e. AND, OR & NONE:
OR: Software looks for both the parameters and provides results for whichever is found.
AND : It ensures two collective parameters are present within an email.
NOT : It disables the applied operators consecutively on the other parameters.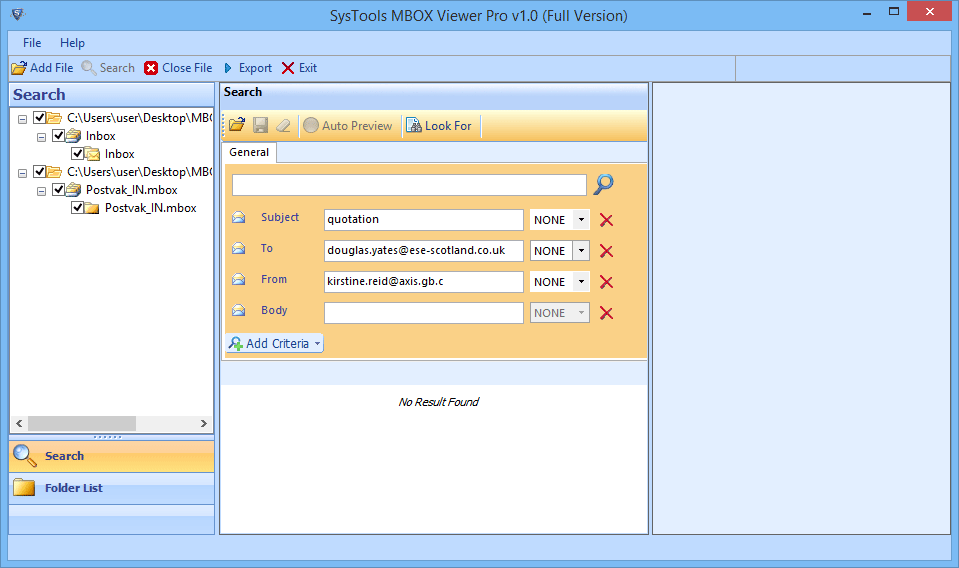 STEP 12
---
Filtered emails can be viewed in a separate display panel on the right side and the highlighted email is shown one at a time.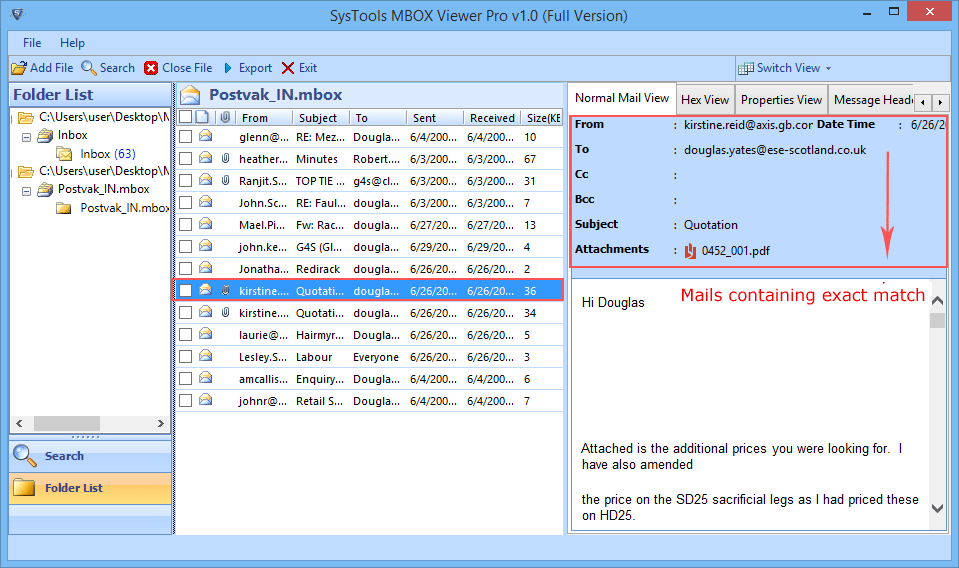 STEP 13
---
Software allows to save emails to PDF format. Right Click on email to open the Export option.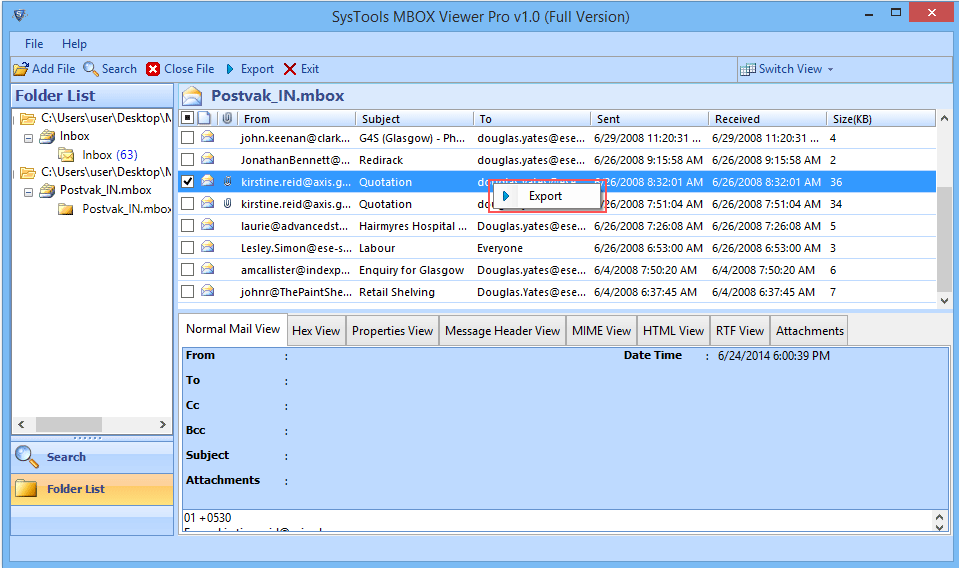 STEP 14
---
Select "Naming Convention" and enter the destination path to save the file in the Export Options.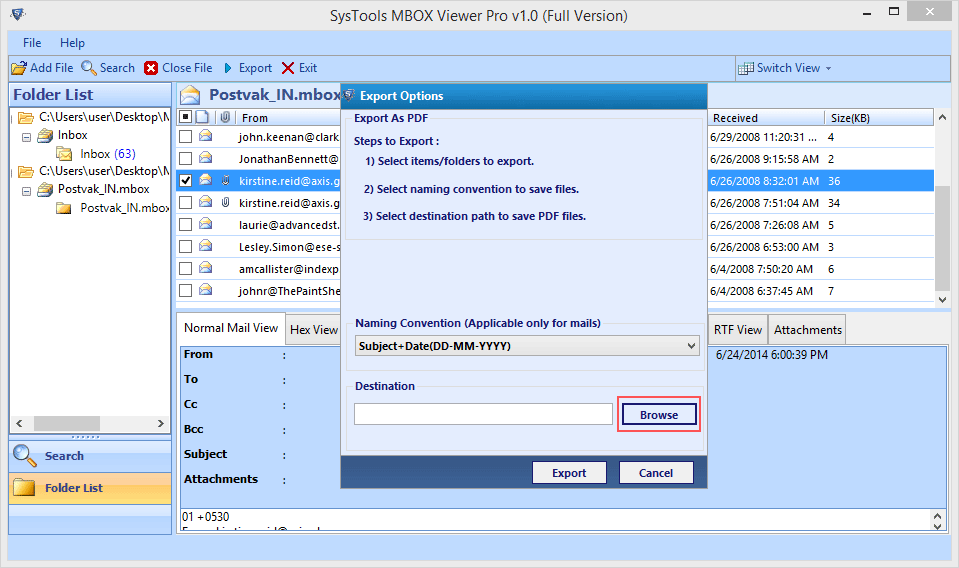 STEP 15
---
MBOX to PDF File Conversion will be initiated after clicking on Export button.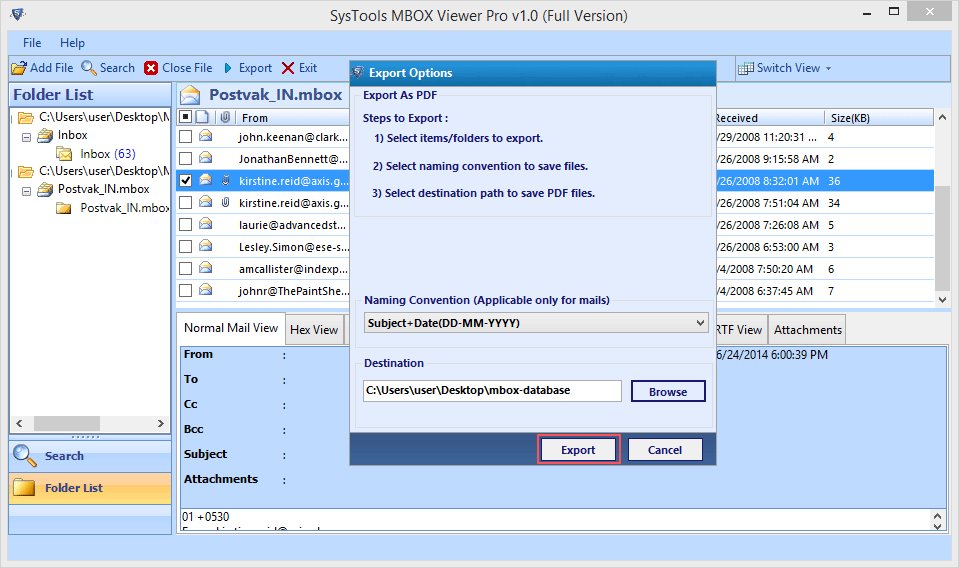 STEP 16
---
The window shows the status of the Exporting process.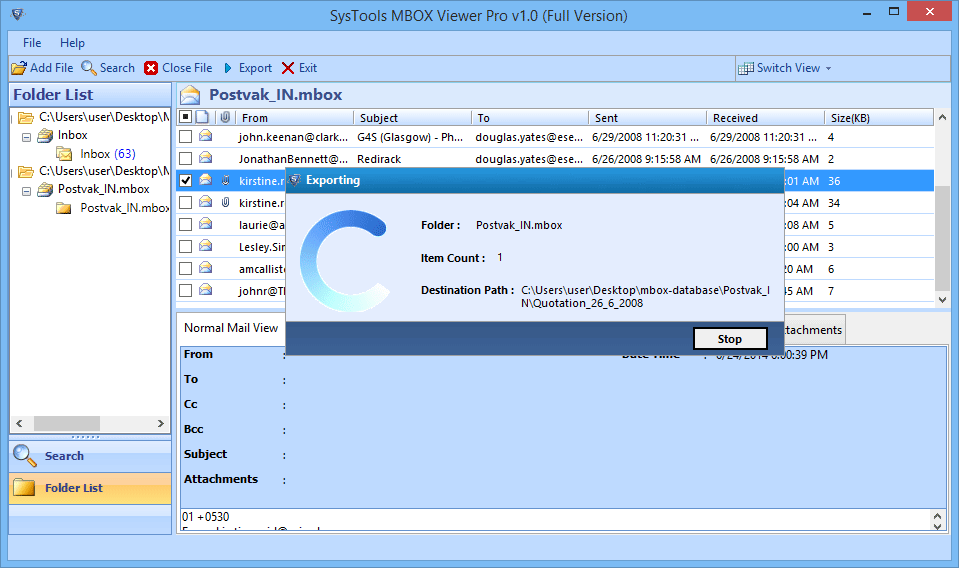 STEP 17
---
An Export Report is generated when the export process gets completed. Save the report by clicking on Save option.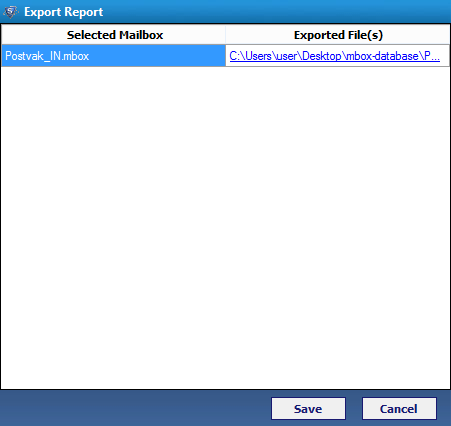 STEP 18
---
Save the CSV report at a desired location.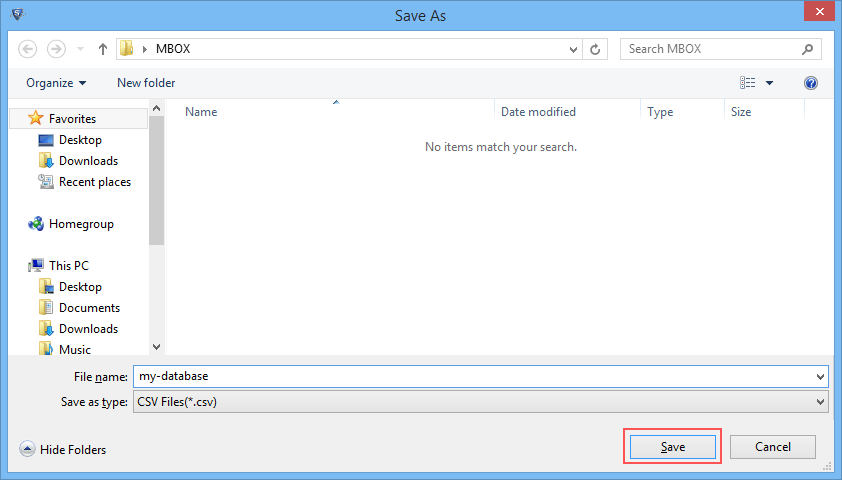 STEP 19
---
Click on Export option to export Bulk folders.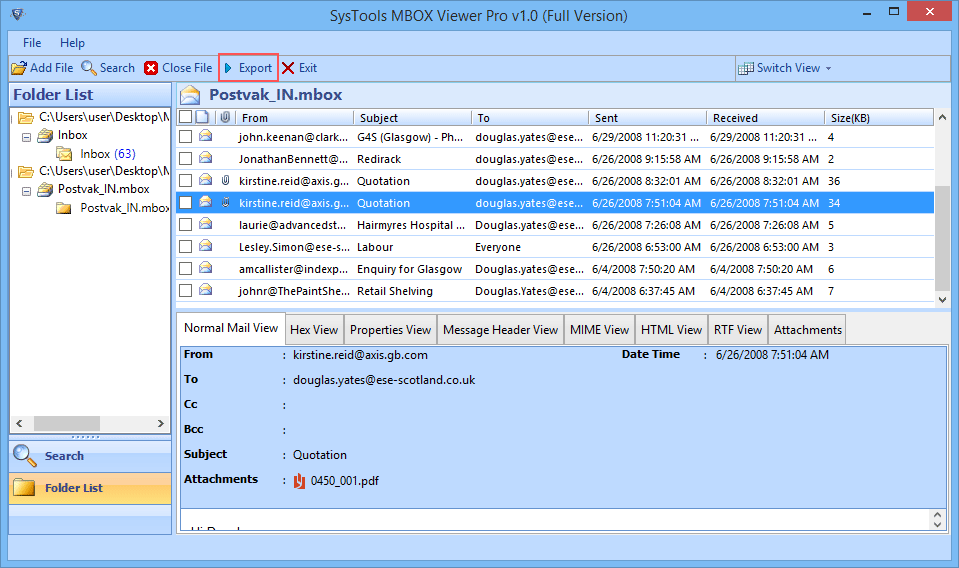 STEP 20
---
Select the Mbox folder from the "Select Folder(s)" and click on Browse.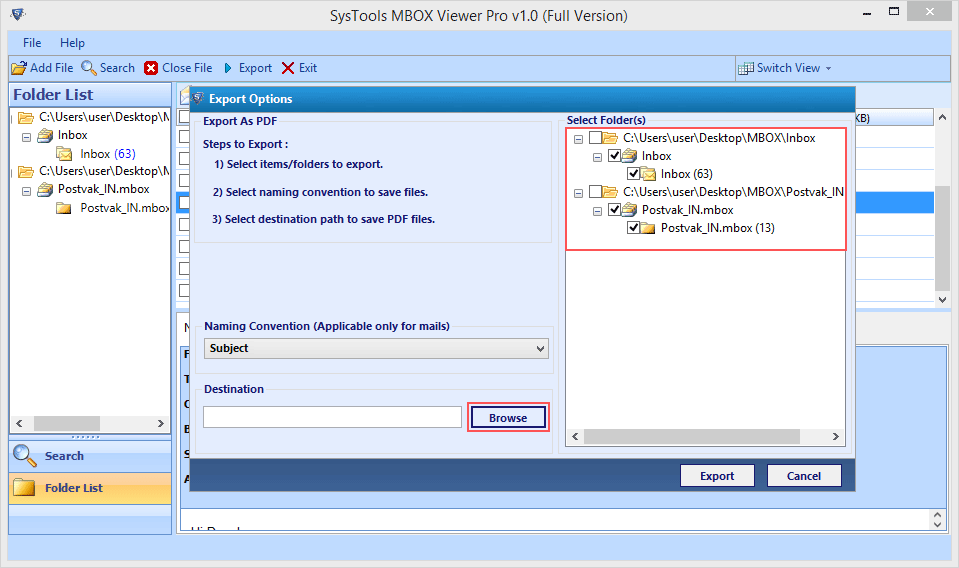 STEP 21
---
Click "Export" button to initiate the process:.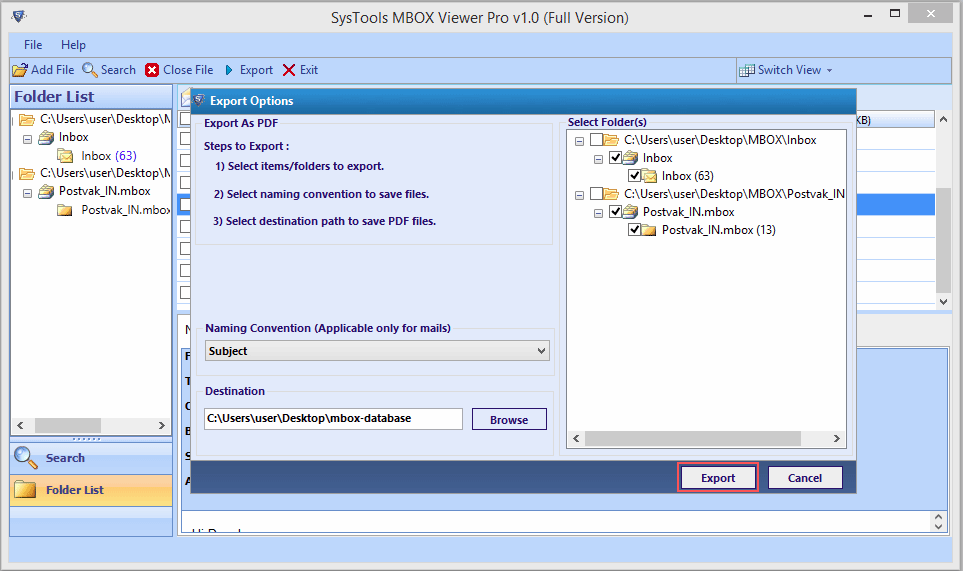 STEP 22
---
Now Exporting of Bulk Folder is initiated.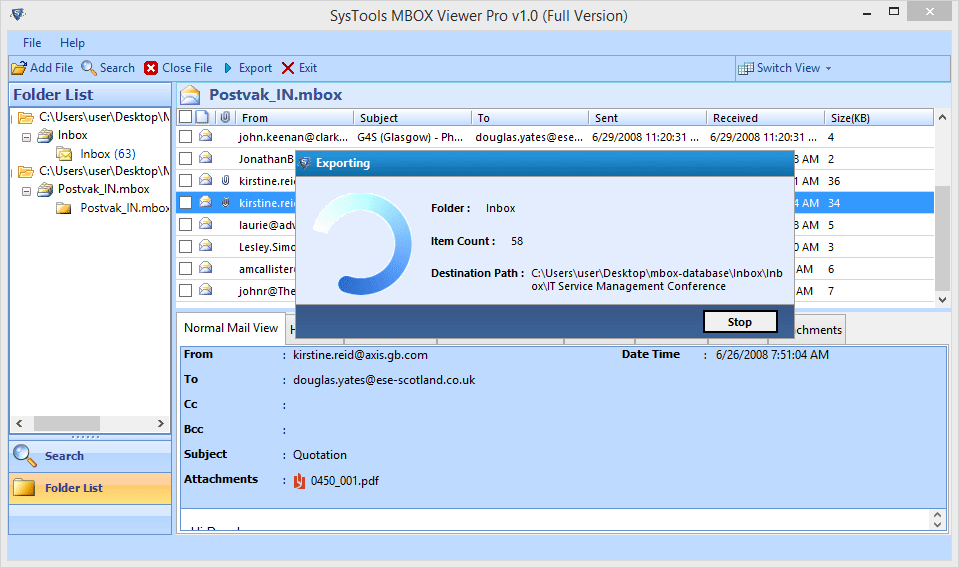 STEP 23
---
An Export Report is generated which can be saved in CSV format by Save option.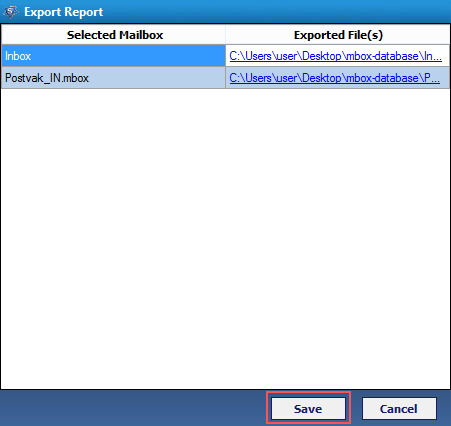 STEP 24
---
Click OK to proceed further when the CSV report is saved successfully.

STEP 25
---
Go to the location where you have saved the PDF file on your machine during the conversion process.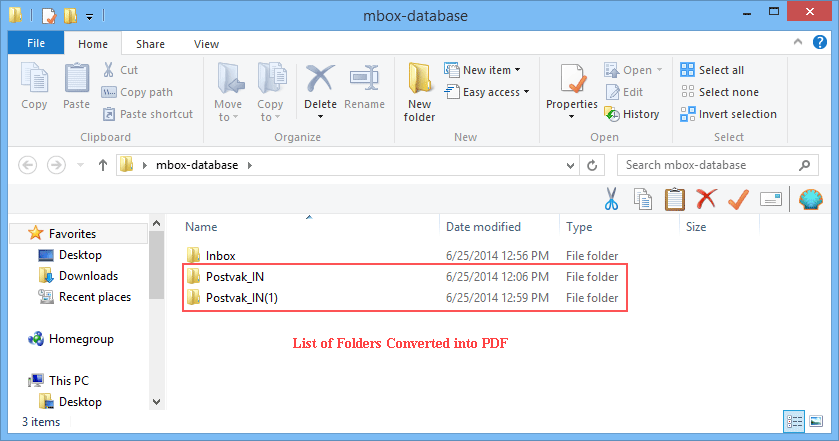 STEP 26
---
The name of the emails are saved by subject of email as the default naming convention is "Subject" as mentioned earlier and are saved in PDF format.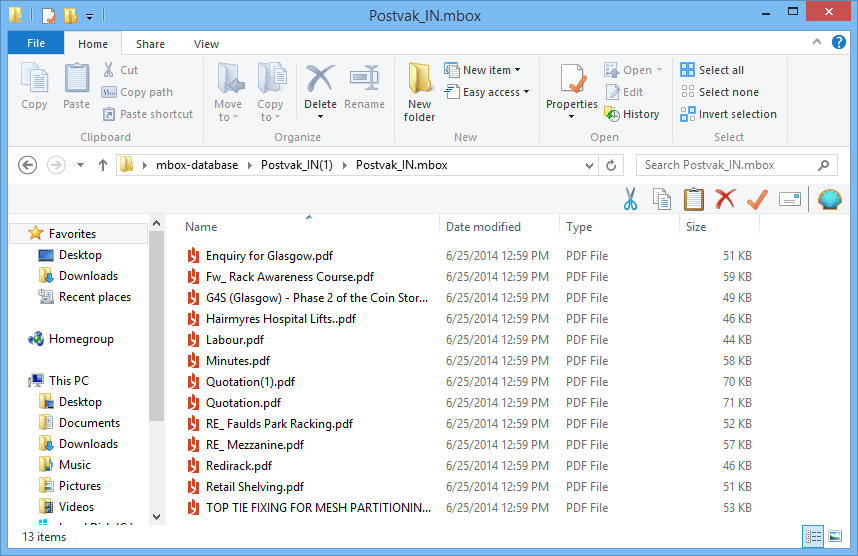 STEP 27
---
Open and Preview the PDF files with Adobe Acrobat Reader.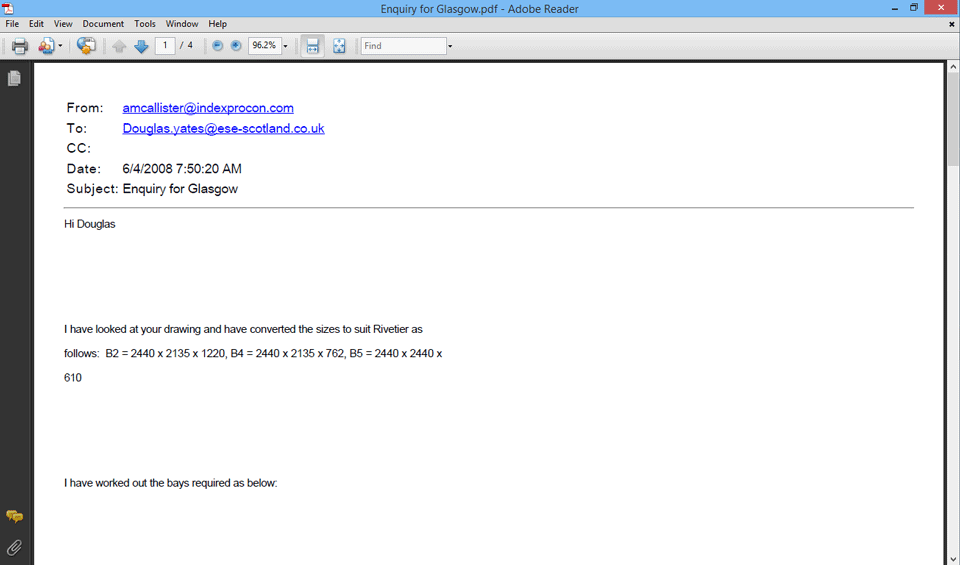 STEP 28
---
Converted MBOX file emails can be read easily.