Suitable Approach to Convert Apple Mail to Outlook 2019, 2016, 2013, 2010, 2007, 2003
This blog showcases the method to transfer emails from Apple Mail to Outlook for Windows system. For Mac specific conversion, kindly refer to Mac MBOX to PST conversion.
BRIEF INTRODUCTION TO APPLE MAIL
Mail or Apple Mail comes as the default email client with every copy of Mac operating system X-based systems. With Mac series of computer gaining an edge over the market, Apple Mail has certainly achieved wider recognition among users. It is a highly attributed email client, which can work effectually with any of the mail servers. Alternatively, one can use any email client to bring the data from. Mac email. However, the Mail has one of those features that makes it unique for sending and receiving data through Mac account by using convert Apple Mail to PST Software.
Apple Mail is popular among users for its astounding unification of simplicity and comprehensive functionality. One of the newly incorporated features of Mail is that it uses Microsoft's Active Sync technology to assist users in updating emails, contacts, calendars to the Exchange server, thus simplifying the nature of business work.
WHAT IS DEFAULT LOCATION OF APPLE MAIL DATA FILE?
Apple Mail supports a number of IMAP and POP3 accounts .The Mail messages are stored in the user's profile directory in the following path location: /Users/username/library/Mail
The messages of Mail are stored in .mbox file format. All the messages of a particular mailbox, such as Inbox, are stored in a single large file. There is also a separate file mentioning Table of Contents which enables Apple Mail to find and enlist every single message present in the main file. The MBOX files can be considered as relatively flat text files with each message added at the end of file.
From Version 10.4, Apple Mail began to store single emails in .emlx file format within the MBOX mailboxes. Consider a situation when EMLX files get corrupted then a user will lose just a single mail message. However, if MBOX files get corrupted then there is a probability that the user loses access to all the mail messages. That is why it is important to use only trustful solution to export Apple Mail to Outlook PST format.
The location of .emlx files are given as follows: /User/Library/Mail/Mailboxes/[mailbox]/Messages/folder
OR
You can find it in following location: /User/Library/Mail/[account]/INBOX.mbox/Messages/
The Mail account configuration settings are saved in the given location /Library/Preferences/com.apple.amail.plist. The Mail folder consists every mail account folder listed with details of specific service providers with the corresponding email address. The account folder will contain the Mail folder within which the messages will be present in the form of plain text having the specified name of the file in the numeric structure along with .emlx file extension.
There is another way to access MBOX files of Apple Mail by exporting them manually as follow:
Drag and drop the mailboxes of Apple Mail from its interface to the desktop. If users drag & drop Inbox folder than, a Inbox.mbox file will be created on the desktop.
Another way to get the MBOX files is via the Export option as shown in the image: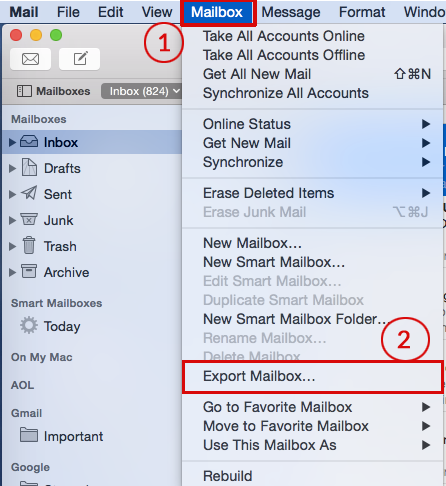 After saving the files in MBOX format, follow the procedure given in the next section to resolve users queries like how to convert the Bat to Outlook.
How To Convert Apple Mail To Outlook PST?
Convert Apple Mail to Outlook with attachments using a proficient Apple Mail transfer utility. Lack of any native option to export Mac messages to PST makes this conversion a complex one. However, one can take help of third-party solutions such as MBOX to PST Converter. So, here you will get a step by step guidance on how to use the specialized utility to convert Apple Mail to PST.
4 Easy Steps to Export Apple Mail to PST
Click "Add File" to add Apple Mail MBOX files.
Preview Apple Mail emails in the interface.
Select "PST" and apply Mac mail settings.
Click "Export" to convert Apple Mail emails into PST.
Follow the mentioned steps with screenshots to convert Apple Mail to PST and import the Mac emails in Outlook:
STEP 1: To export emails from Apple Mail and import to MS Outlook, launch the software. Click the "Add File" button on the welcome screen.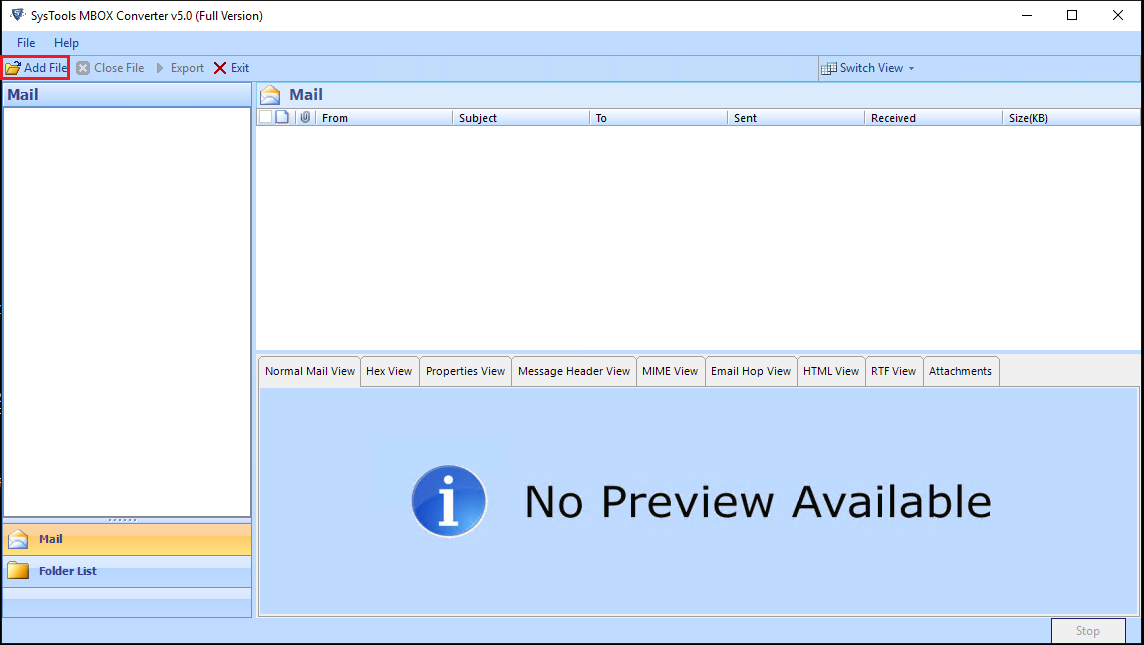 STEP 2: Select "MBOX" and click on the "Next" button.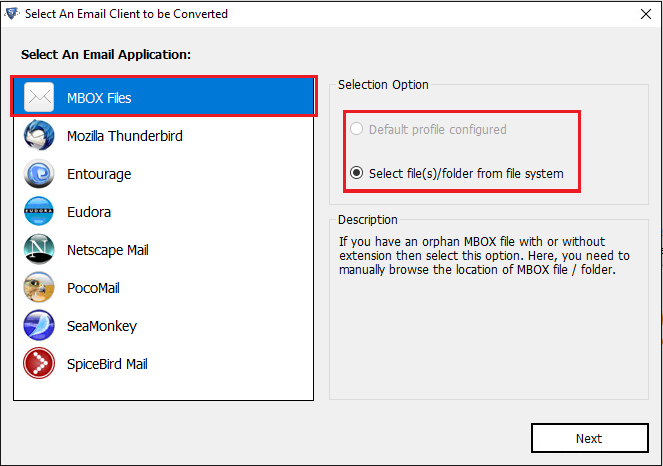 STEP 3: Navigate to the "..." button and browse for the Mac Mail file or the folder which contains the .mbox files.

STEP 4: The Apple Mail to MS Outlook tool will execute a quick scan of all the items present in the file and will generate the preview of all messages along with the corresponding attachments. Further, one can switch the view of the screen vertically or horizontally by clicking on the tab "Switch View" present on top most of the screen.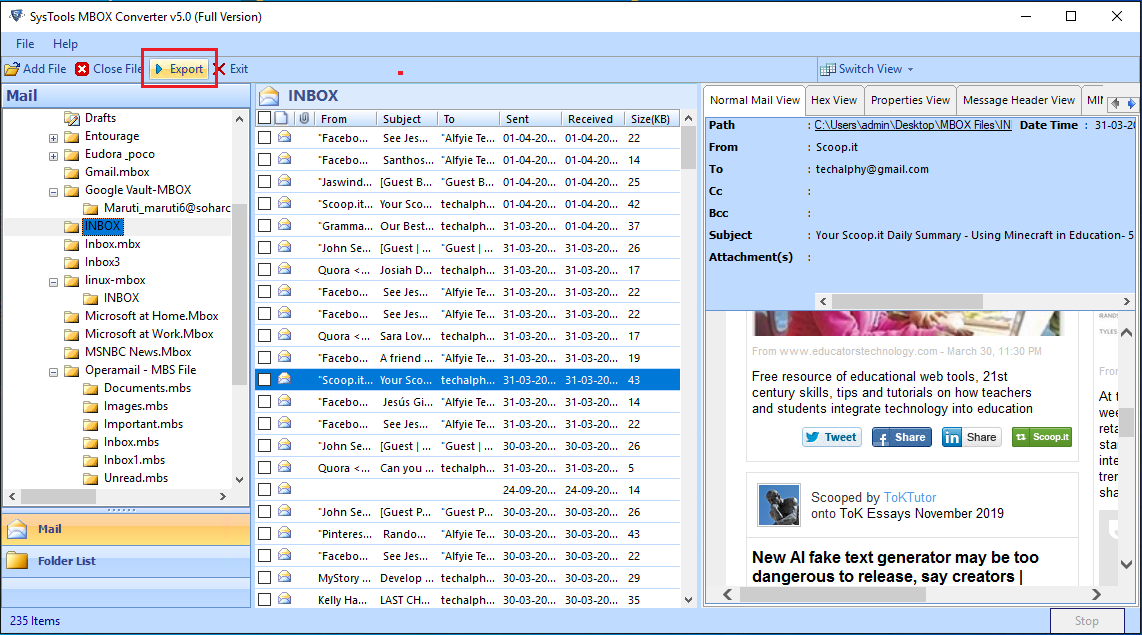 STEP 5: Click the "Export" button from the menu bar to move to the Export window. Here, you can select the file format to which you want your MBOX files get converted to (like PST). You can also select the destination location to which you will export Apple Mail messages.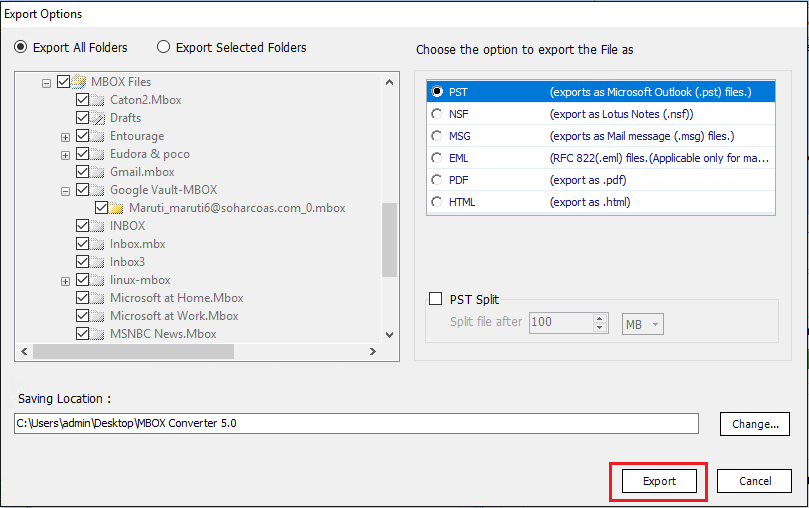 STEP 6: Each mailbox will be converted to PST file once you export the data inside it. Now you can import the converted PST files in MS-Outlook.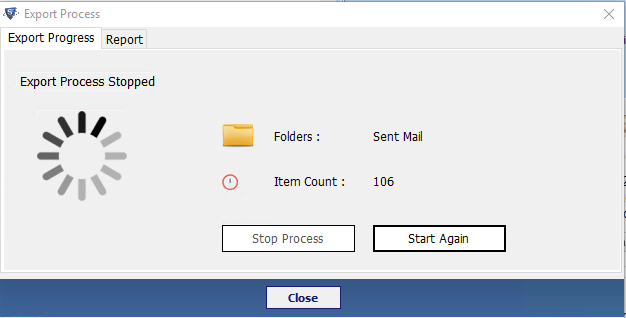 WHY TO CONVERT MBOX FILES FROM APPLE MAIL TO OUTLOOK PST FORMAT?
Although Apple mail is quite popular as an effective Mac email client in terms of efficiency and features. But it still lacks some advance email management capabilities. Also, a lot of users have reported to come across issues like fetching back new messages, while moving and deleting messages in the earlier versions of Apple Mail. They were also some users who had to exit and restart the application in order to download new messages. These were the very causes which forced users to look over other email clients. Besides that Apple Mail clients have limited support for plugins. Owing to the number of advantages provided by Microsoft Outlook, users of Apple Mail export to Outlook and avail its rich emailing experience.
Outlook, certainly gains edge over Apple Mail because of its clean interface in supporting maximum features and functionality, providing access to emailing and successful integration of calendaring and managing contacts as well. Keeping all these facts in mind, users often fail to switch to windows operating system. On migrating to the Windows platform, the basic question which plays around is that how to transfer Apple Mail to Windows outlook. One way out is to convert Apple Mail to PST file format.