Easy Procedure to Convert GNU Mail to Outlook PST File Format
An easy to use method to convert GNU Mail to Outlook PST without losing attachments. Extract the mailboxes from GNU Mail and convert it to PST. Then, import them in Outlook 2019, 2016, 2013, 2010, 2007 &2003.
Introduction to GNUMail: GNU Mail is a cross platform email client that supports BSD/Linux/Unix, Mac OS. Using this magnificent client one can access multiple IMAP and POP accounts and mailboxes. GNU Mail is integrated with lots of powerful features including filtering options for both incoming and outgoing mails, mail search etc.
It is annoying that despite of advanced features it lacks support for HTML format. Moreover, the plain text editor associated with it is not so powerful.
Mailbox Files Used by GNU Mail
To save the emails locally, GNUMail uses two file formats namely Maildir and MBOX.
Maildir: This format stores email message in which every message is stored in a separate file with a distinct name. Each folder related with Maildir is a directory. This format is not stable and hence is not used frequently.
Berkeley MBOX: MBOX files store a number of emails. All the messages in a mailbox such as Inbox is stored in a single file as plain text. This format is quite admired as text processing tools can easily be used with plain text files.
Need To Import GNU Mail to Outlook?
Many times, it is observed that GNUMail users migrate their mailboxes to Outlook. The main reason for this conversion is the advance features provided by Outlook and its simplicity. Apart from an email client, Outlook is a personal information manager and draws attention due to its user friendly interface. One can manage their emails, contact, notes, calendars etc. with ease while working with Outlook. MS Office 365 suite is the main reason why a user looks for importing GNU Mail to Outlook.
How To Convert From GNU Mail To PST?
Due to the unavailability of manual process for the conversion of GNUMail to Outlook, third party tools are employed to tackle the issue. One of the wise choice to export GNU Mail to PST File is MBOX to PST Converter for Mac & Win. It is a comprehensive tool that converts mailboxes created by various email clients into Outlook.
Steps involved in the conversion process
Process to Export GNU Mail to Outlook PST:
Step 1: Run GNU Mail converter and click Add File
Step 2: Add the folder containing multiple GNU mailboxes
Step 3: Choose PST and apply Advanced Settings
Step 4: Click Export to convert GNU Mail to Outlook PST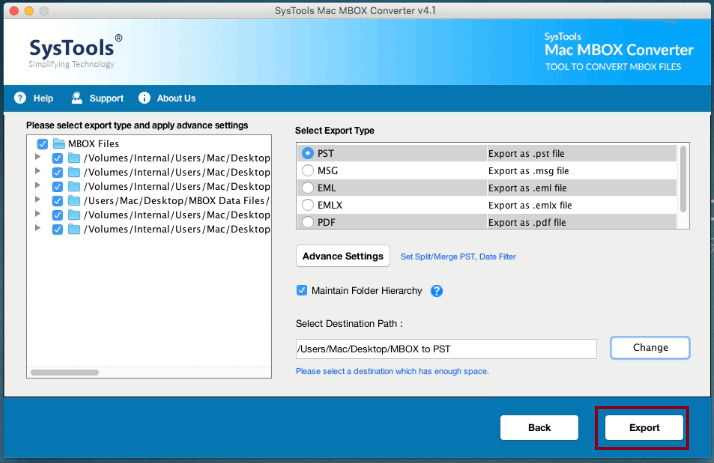 1: Launch the software, a welcome window will be displayed as shown below. Click on Add File.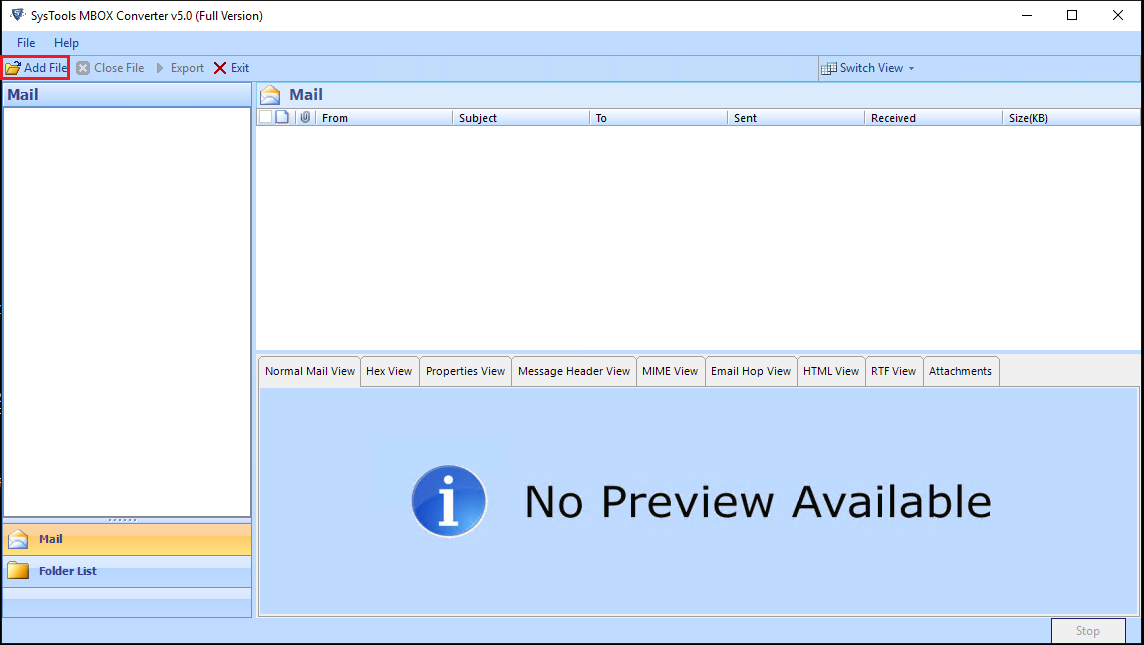 2: You can browse for MBOX files or folders present in the local machine for the conversion. After selecting files, click on Process option.

3: The software will scan and provide a preview of the files and folders added by you. Click on the Export button to move onto the next window.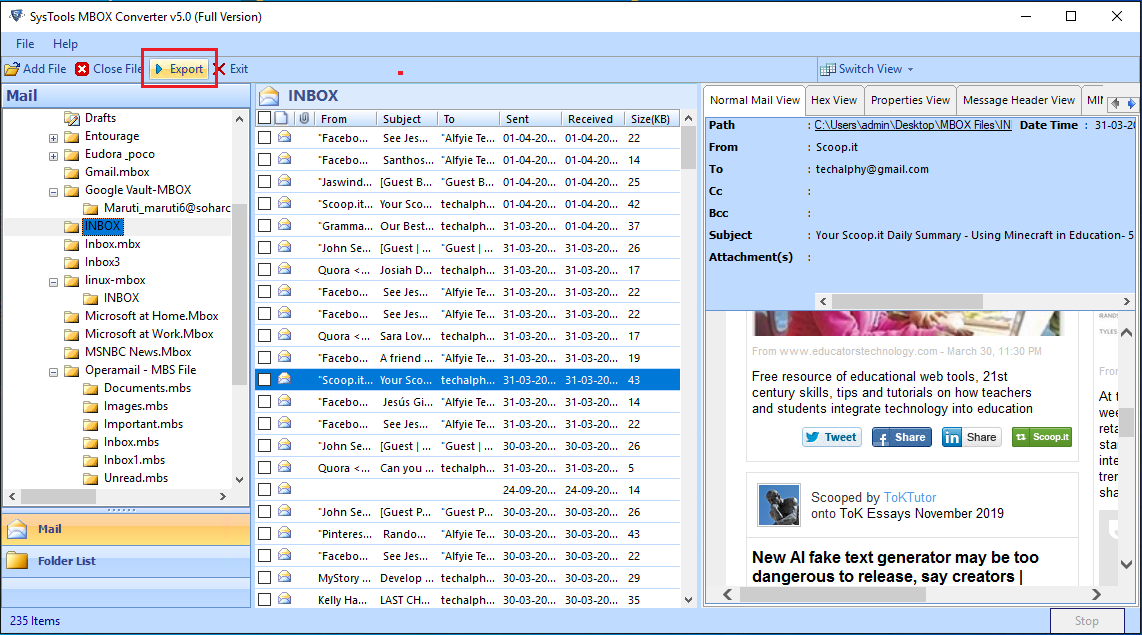 4: One can export entire mail or some specific mails depending on their choice. The resultant PST files can be managed by selecting the option to split PST files after a specific size.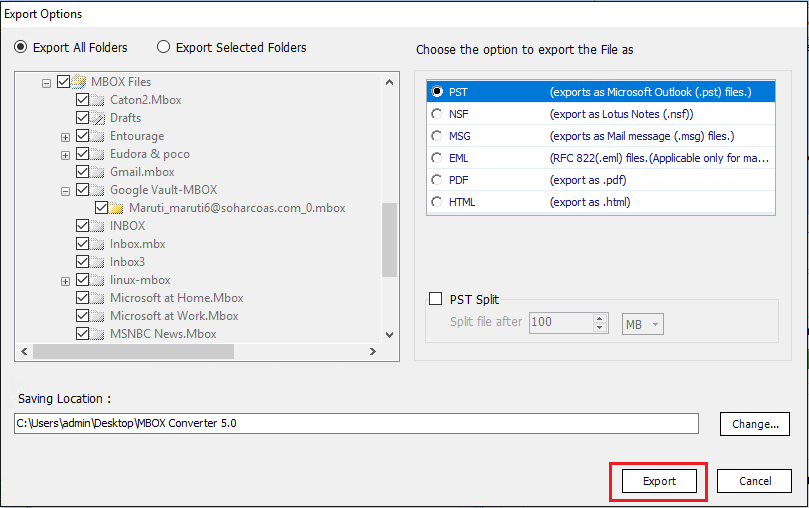 5: The export process begins, it will take a few minutes to complete. Look for the PST files in the destination folder specified beforehand.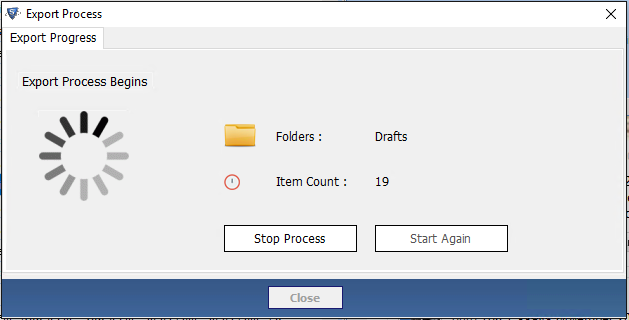 Conclusion
In an email migration scenario, the first and foremost thing is to identify the file formatd used by the email clients. If it is similar, then the migration is easy. If not, it will require a professional tool to convert mailboxes in supported file format.
This is exactly what we have established in this blog. You will need to find the mailbox files of GNU Mail. If it is an MBOX file, simply use the give steps and convert it into PST on the OS of your choice. Once GNU Mail to Outlook PST conversion completes, simply import the files in any Outlook version of your choice.