Easy Stepwise Guide to Convert Powermail to Outlook PST File
Know how to convert PowerMail to Outlook on Windows & Mac system. Proper instructions are provided for PowerMail to PST conversion for both the Operating systems.
Ferreting Out into the Details of PowerMail
PowerMail is one of those email clients which has been designed exclusively for Mac users. The main motive of this Powermail application is to provide users an easy way out for managing the bulk of email messages with fast searching options. This is possible due to PowerMail's excellent Foxtrot search technology. It proffers a comprehensive and speedy service by taking advantage of the Mac Operating System incorporated technologies such as AppleScript, multi-threading and most importantly the text-searching engine.
How to Convert PowerMail to Outlook Conveniently?
As we know that there is no manual method for exporting the messages of PowerMail into Outlook. In such a case, users have to depend on third-party solutions. One such solution is MBOX to PST Converter for Mac that convert Powermail Emails to Outlook PST. This utility provides a competent and fast way for converting PowerMail to Outlook. With this effectual tool, users can migrate the mail messages of PowerMail to Outlook 2019, 2016, 2013, 2010, 2007 & 2003 conveniently.
For importing the files into MS-Outlook, users can select the folders or messages and then carry out the following steps:
Export Emails from PowerMail
Open PowerMail and go to File >> Database >> Export.
Choose UNIX Mailbox from the list of options.
Ensure that the options "Include attachments" and "All attachments "both are selected.
Then click on the tab "Go Ahead" for carrying out the complete process.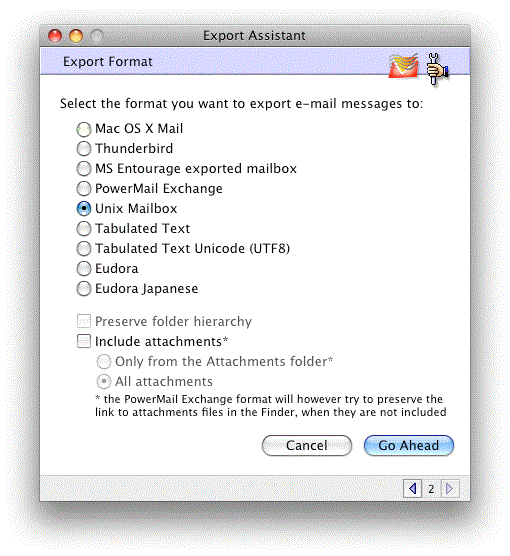 Simple Steps to Export PowerMail to PST
Click on "Add File" to PowerMail files.
Select "PST" after importing PowerMail emails.
Apply "Adv PST Settings" and click "Save" button.
Click "Export" to convert PowerMail emails to PST.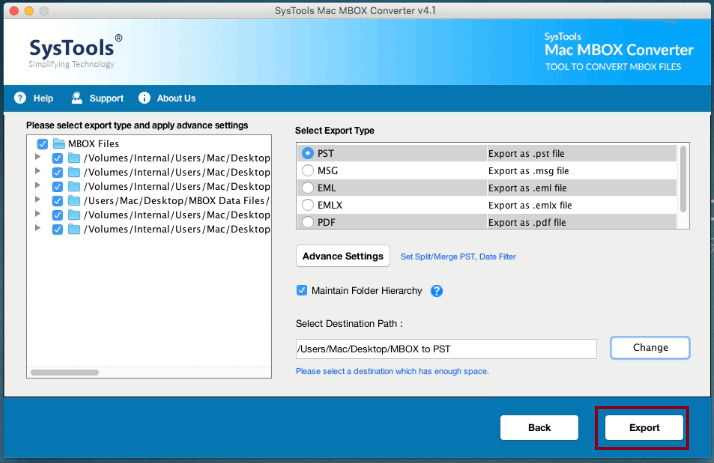 STEP 1: Start the conversion tool and click on the "Add File" button.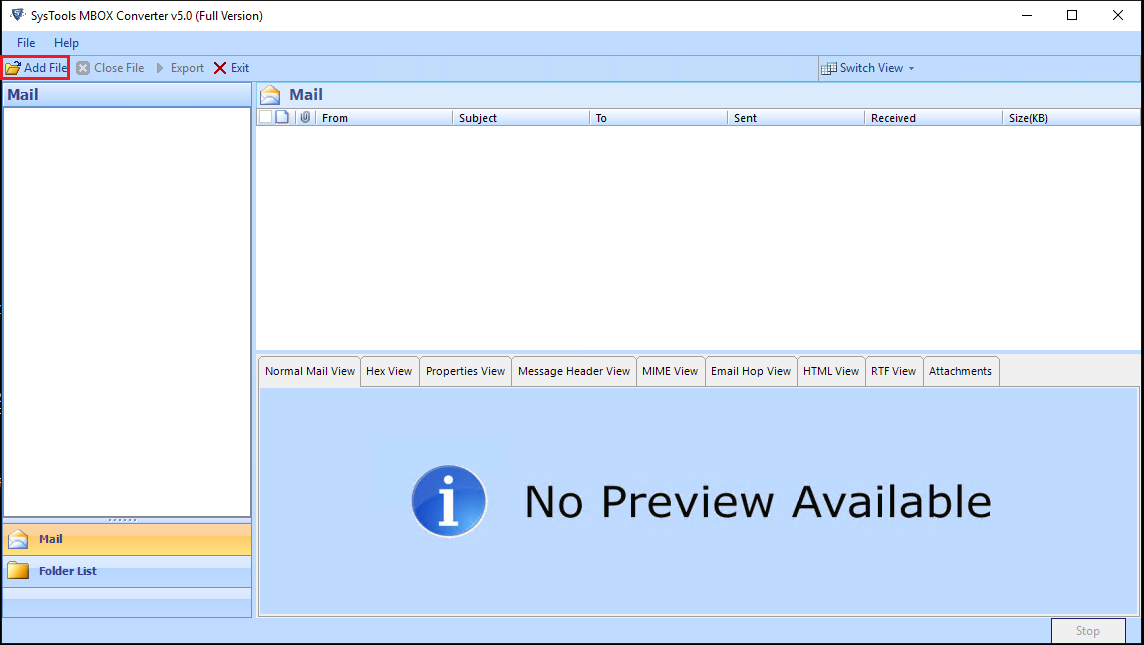 STEP 2: Open and browse the Unix Mailbox files which is present in the system. Users have the facility to either select a specific file or a folder for exporting into Outlook.

STEP 3: The Powermail Emails to Outlook PST utility performs a quick scan of the added file or folder and provides a preview of all the components of MBOX files along with their respective attachments. Users have the flexibility for viewing the software interface panel in both vertical and horizontal views.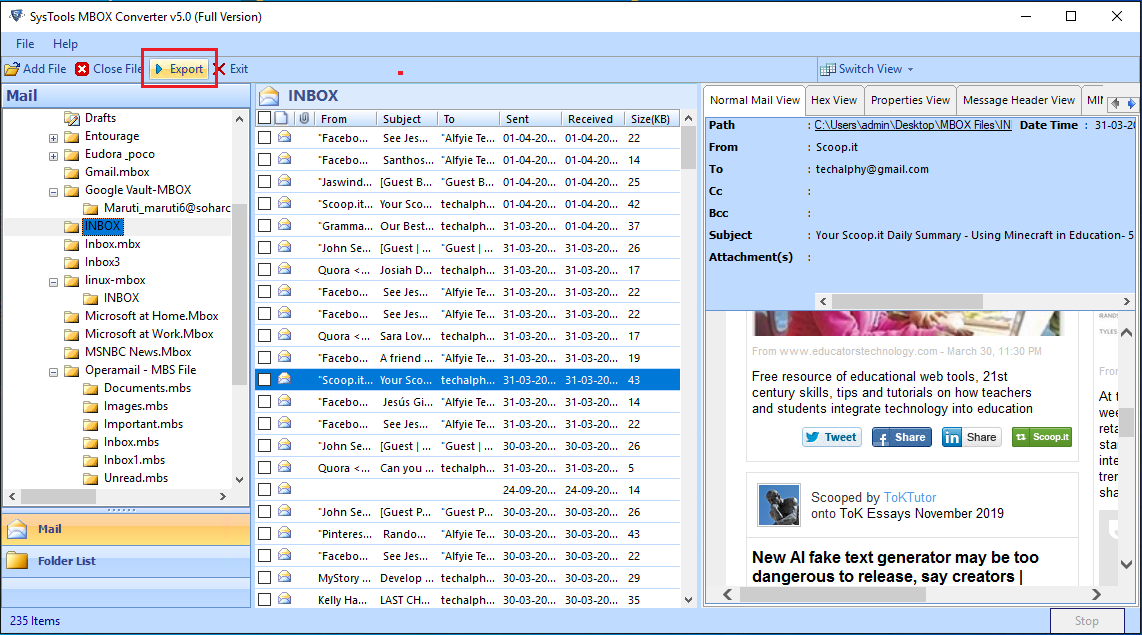 STEP 4: Users have the option to either export all of the messages in a bulk process or else they can selectively export the messages or selected mails from PowerMail. While exporting to PST file format, users can save all the items in a single PST or in multiple PST files per mailbox item.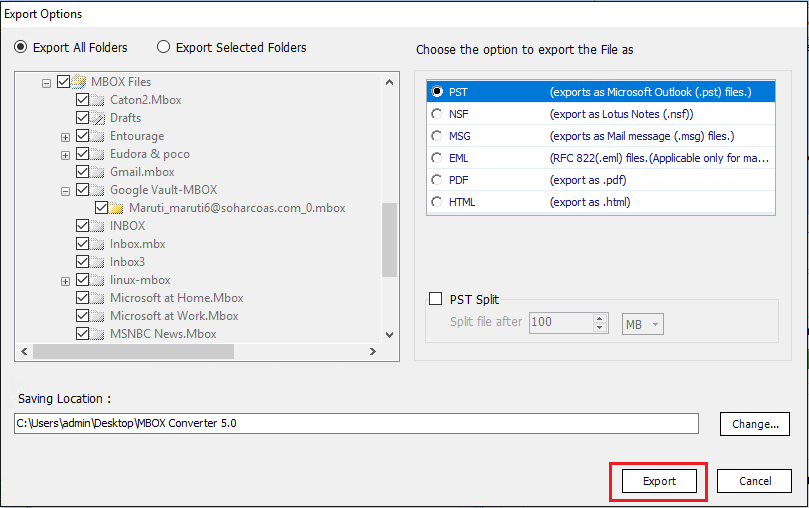 STEP 5: While the export process is going on, a progress status bar will be displayed on the screen giving the user a details about the item counts and the folder which is currently in process.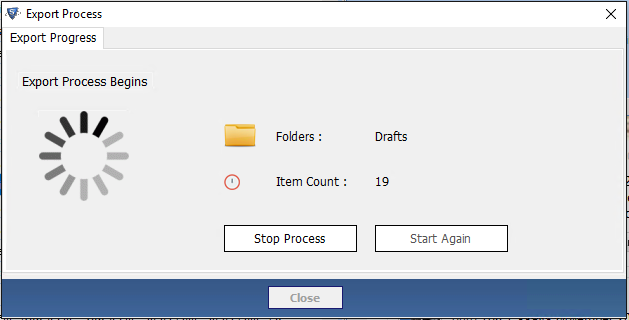 File Formats Supported by PowerMail!
PowerMail boasts of offering the most clutter-free and a very flexible interface. All the messages are stored in the form of a database. The PowerMail version 5.2.2 build 4404 consists of the following database files in the PowerMail folder
Address Database
Address Database.old
Message Database
Message Database.old
Message Database index
Message Database Spotlight cache
Setup Database
Setup Database.old
Server-side Database
Server-side Database.old
Even though PowerMail emailing application stores messages in the form of database but it supports UNIX mailbox file format (MBOX file format). UNIX MBOX file format is employed by AsyncOS when email messages are stored in anti-spam configuration and are logged in the message filter log () action.
MBOX format represents a flat file format structure which contains of many mail messages that are concatenated to each other. Each message in mbox file format has the beginning line as "From" which is then followed by several other fields such as: envelope-sender, date, etc.
Why is there a Requirement to Move PowerMail Emails to Outlook?
Often there is a situation when users working with PowerMail need to operate on Outlook when shifted to client location. Outlook an emailing tool put forth by Microsoft has been the popular choice for efficient management and organization of your work life. In such a case users look up for ways for how to open PowerMail email in Outlook? This is because Outlook supports PST file format and even if we convert the messages of PowerMail into MBOX file format, Outlook won't be able to comprehend it.